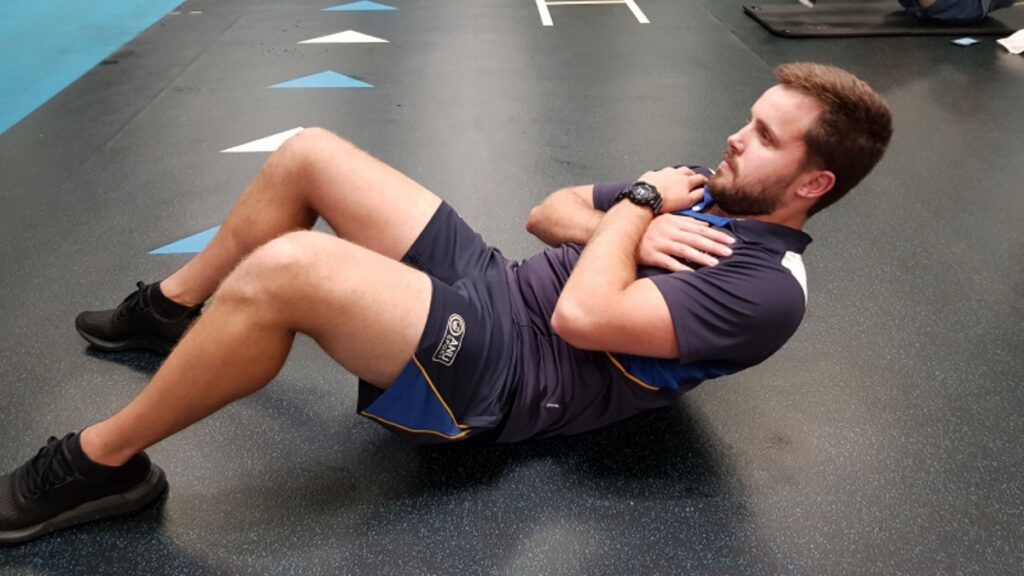 There are several different muscle contraction types that the core musculature needs to complete/adapt to if we want to develop a highly functional mid-section that performs all the required activities we do as well as protects our spine during heavy/dynamic movements.
Muscles are capable of several different ways of contracting – these are:
Isotonic contractions – whereby the muscle(s) shorten and lengthen whilst under tension (eg crunches are an example of concentric/eccentric muscle training for the abdominals).

Concentric – When the muscle shortens when under tension (eg when performing a situp this is the type of muscle contraction the abdominal muscles are undertaking to lift the upper body off the floor)
Eccentric – This is when the muscle is lengthening whilst under tension (eg when performing a situp, this is muscle contraction type when you lower the body back to the floor after the concentric phase of the situp).

Isometric contractions are when the muscle(s) contract to inhibit movement (eg when planking, the core muscles contract isometrically to hold the body still and in a good alignment). The muscles are under tension but there is no change muscle length or joint angle.
Most muscles will perform all of the above contraction types at different times during a variety of activities.
EXAMPLES OF EACH OF THE ABOVE DURING CORE TRAINING: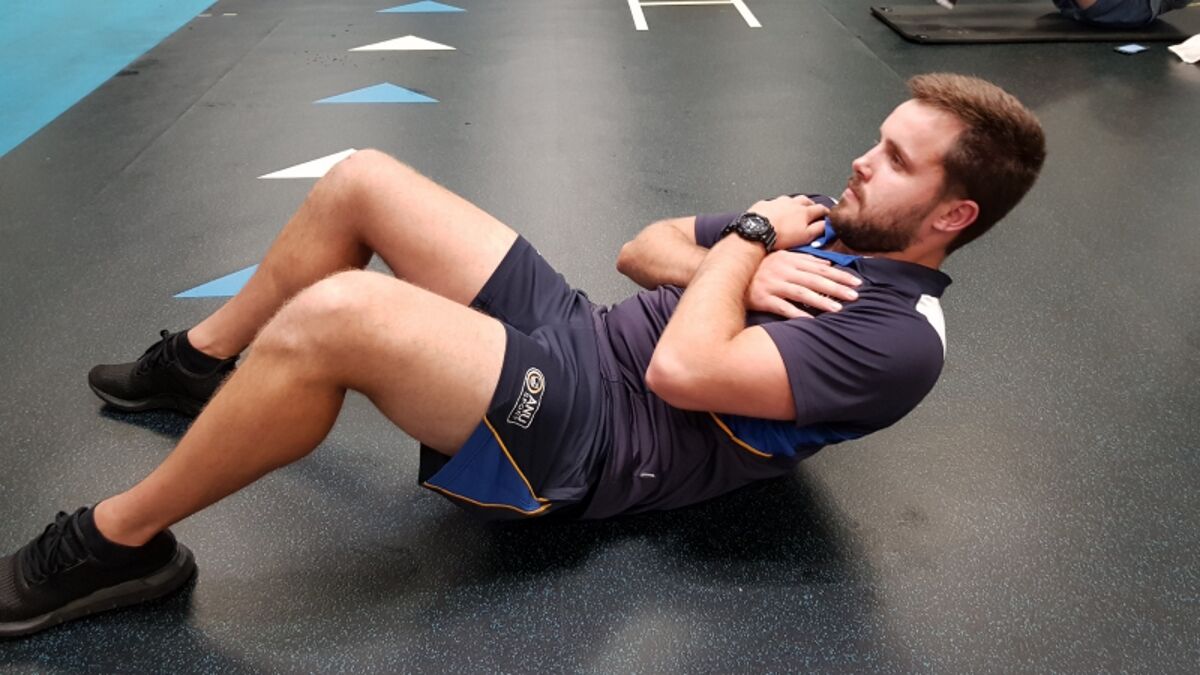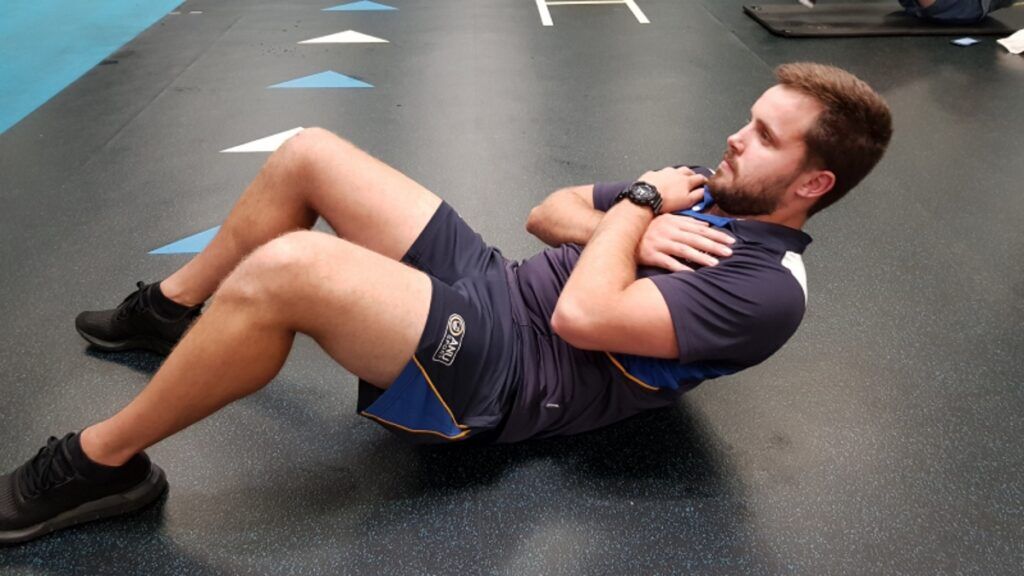 CONCENTRIC CONTRACTION
An example of a concentric core contraction is when you are performing a situp (the contraction/up phase of the situp).
As per the above definition, the abdominal musculature is contracting (Shortening) causing the distance between the rib-cage and pelvis to decrease.
ECCENTRIC CONTRACTION
At the top of the situp, when you start to lower your body back to the floor (with control), the abdominal musculature is controlling the decent and is contracting but lengthening whilst creating tension.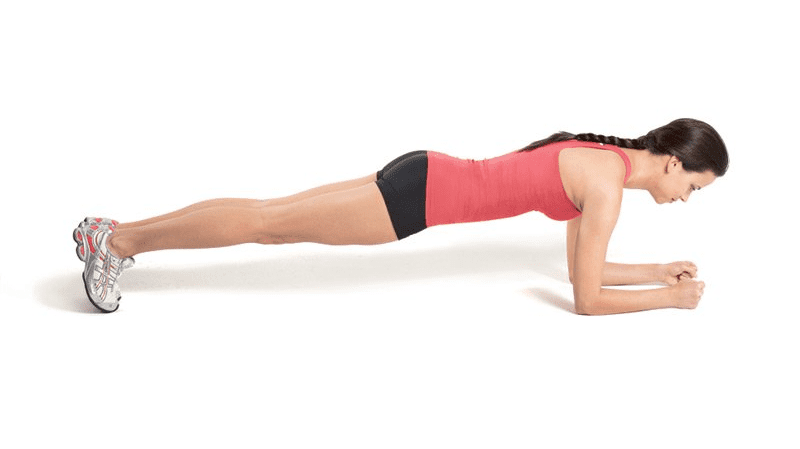 ISOMETRIC CONTRACTION
If you were to perform a plank activity – the abdominal musculature would need to create tension to stop the body collapsing to the floor. In this instance, the muscles are creating tension without shortening or lengthening of the muscle fibres – this type of muscle contraction is one of the most important for the core region.
EXAMPLES OF EACH TYPE OF CORE CONTRACTION DURING EVERY DAY ACTIVITIES
CONCENTRIC CONTRACTION
Every time you sit up from a chair or as you are getting out of bed, your core performs a series of concentric muscle contractions to allow you to do this with balance and control.
If you are trying to move a heavy item there will be a number of concentric contractions to assist you in this activity.
ECCENTRIC CONTRACTION
The opposite to the above concentric contractions, every time you lay down you will engage your core eccentrically to control this lowering movement.
If you need to lower an object sideways to the ground (eg suitcase, watering can, etc), the oblique core muscles on the opposite side of the body to which you are lowering the object will contract eccentrically to control the rate of lowering.
When swinging an axe, as you rapidly bring the axe above your head there is a combination of eccentric and isometric contractions taking place to ensure that you don't overload your spine and prepare your core for the active swing phase.
ISOMETRIC CONTRACTION
Anytime you pick up, put down, or carry a heavy item, your core will attempt to contract isometrically to support your torso and lumbar spine.
Many times when the core should be contracting isometrically (no change in muscle length) if the core muscles aren't strong enough, the muscles are forced into an eccentric contraction (you don't have enough strength to keep the muscles from lengthening). Eccentric muscle contractions are where most muscle damage occurs and so any movement where this is taking place will likely cause muscle damage and delayed muscle soreness (eg using the above wood chopping example, if you haven't done this activity regularly, you will most likely be very sore a day or two later after doing only a few minutes of this activity).
With the importance of isometric contractions in both every day and sporting activities, a key goal of any strength & conditioning program should be to develop muscular stabilisation rather than just trunk flexion strength.
The major functional role of the abdominal musculature is to help stabilise the lumbar spine. Once these muscles have been strengthened, it is the speed which they contract in reaction to a force that could displace the lumbar spine which is most important.
Development of trunk stability will not occur using traditional situp exercises.
THE CORE IS MADE UP OF 4 MAIN MUSCLE GROUPS:
MUSCLE GROUP MAIN FUNCTION
Rectus Abdominis (lumbar flexion (least important muscle for stability))
External Obliques (Flexion, Rotation, Lateral Flexion, Abdominal bracing)
Internal Obliques (Flexion, Rotation, Lateral Flexion, Abdominal bracing)
Transverse Abdominis (Abdominal Bracing)
Stabilisation is a key function of 3 of the 4 core muscle groups (Indicating the importance of this function). Stabilisation can be developed/improved through first learning how to abdominal brace and then train this region to improve your capacity to brace under increasingly stressful core situations.

ABDOMINAL BRACING
Abdominal Bracing is the action whereby the correct contraction of the core muscles (isometrically) generates an increase in Intra-abdominal Pressure (IAP) which creates a natural brace around the lumbar vertebra protecting the spine from fast or heavy loads being placed upon it (eg lifting heavy weights off the floor or having to rapidly bend the body to catch/move away from something).
Typically we see gym goers spending most of their time performing concentric/eccentric abdominal activities in the gym (traditional situps and variations).
These activities strengthen the least important contraction type (Isotonic) for the abdominal musculature.
There is the start of a movement within the Personal Training market for planking exercises to take over as the mainstream abdominal conditioning exercise – this exercise whilst focusing on the abdominal bracing aspect of the core, is still only a prequel to more dynamic bracing activities that should be included in your routine as your conditioning improves.
EXAMPLES OF PLANKING
EXAMPLES OF DYNAMIC ABDOMINAL BRACING IN PLANK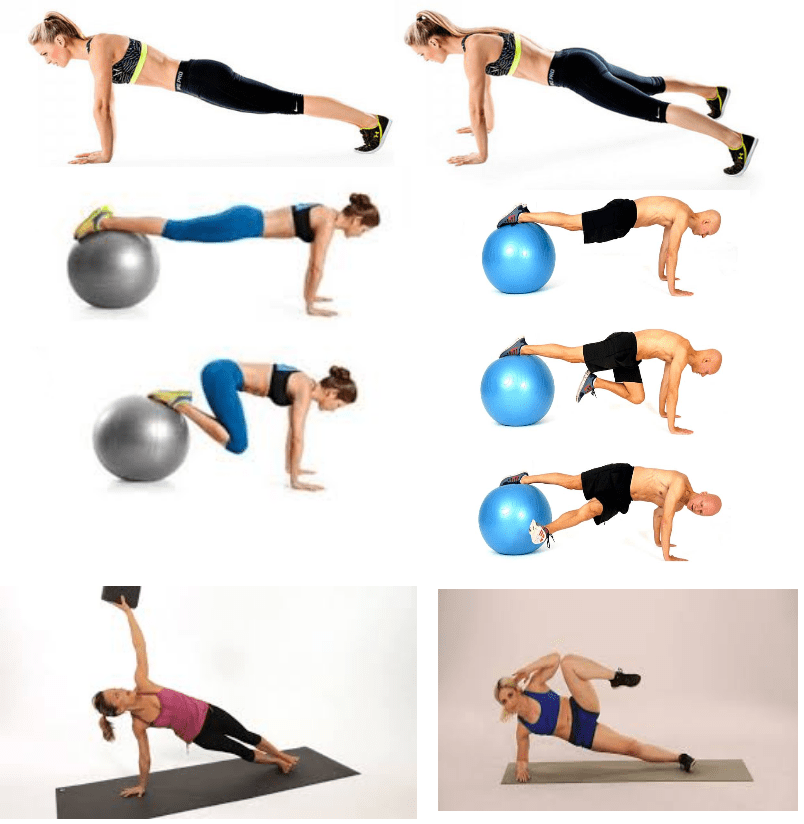 EXAMPLES OF DYNAMIC ABDOMINAL BRACING IN UPRIGHT POSITION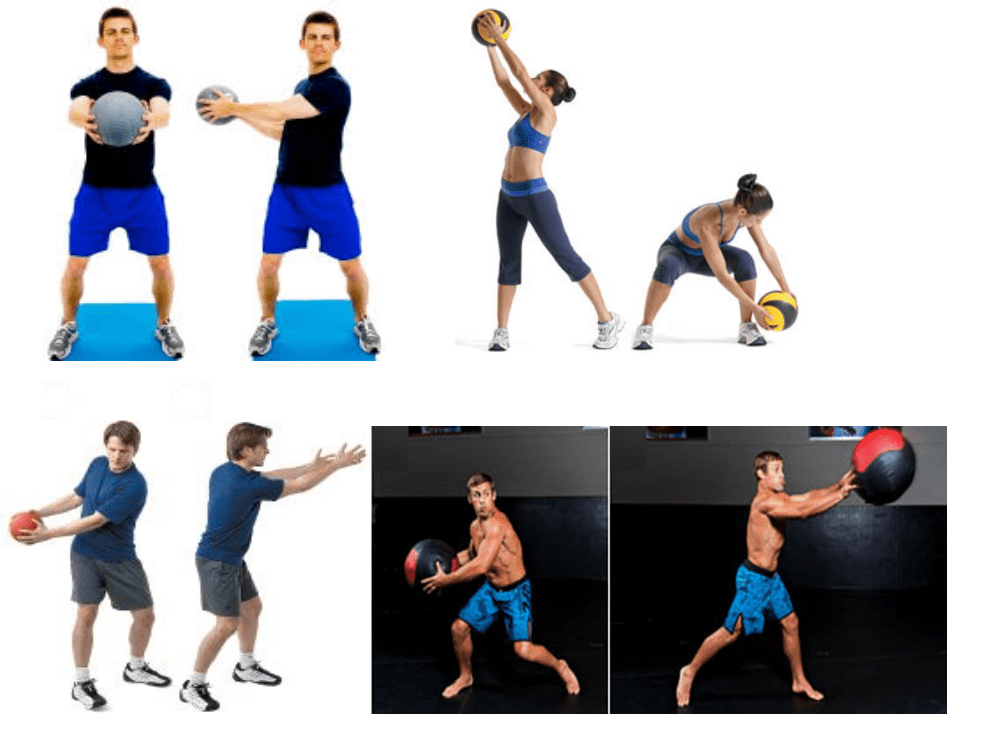 SUMMARY
There are several stages that all gym goers should progress through to develop good functional core strength.

Isotonic training combined with easy isometric exercises to begin.
Moving onto more advanced isometric control exercises like plank and equivalent.
Finally developing the stability functionality through the core by performing dynamic core activities with core stability as a major focus.